10 Best Shampoos for Kids to Keep Their Hair Healthy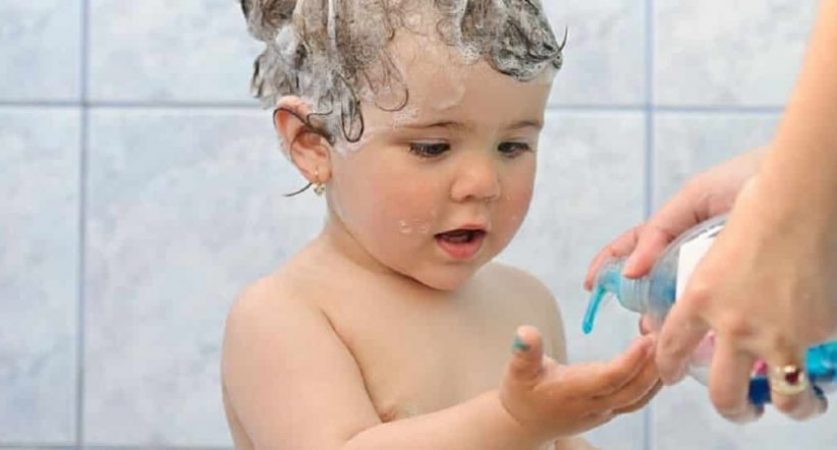 Shopping
One of the most important things you can do to take care of your child's hair is to choose the right shampoo to keep it clean and healthy. Many shampoos on the market have harsh ingredients that aren't safe for children and can damage their hair. With these 10 best shampoo for kids, you can easily find one that will work well with your child's hair type and leave it soft and shiny without compromising its health.
Best Kids Shampoos In 2022
We've talked about shampoo in general, but a lot of readers have been asking us which best kids shampoo. So, we decided to do some research. Check out our list of top 10 favorite shampoos that should serve you well if you decide to purchase one. Also, check out our list of best shampoo for kids by category: dry hair, oily hair, and best budget-friendly ones!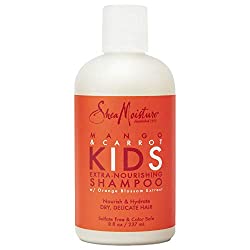 1. Shea Moisture Mango With Shea Butter Shampoo
If you're not familiar with Shea Moisture, well, it's time you were. The brand specializes in natural hair products and has a bevy of quality shampoos that work wonders on kids' locks. Its Mango with Shea Butter shampoo is one of our favorites because it works gently on fine hair without drying it out. And if you have a kid who hates having his or her hair washed, then you know how important that is. With a rich blend of shea butter and aloe vera (which soothes and calms), Shea Moisture makes bath time fun again. Plus, there are no parabens or sulfates so your child will be as healthy as he or she looks beautiful.
Features:
Helps nourish and strengthen hair
Sulfate-free
Made with natural and certified organic ingredients
Protecting against breakage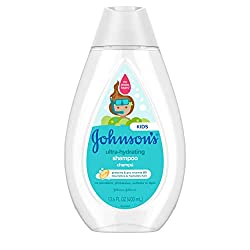 2. Johnsons Baby ultra-hydrating shampoo
Not only is it gentle enough for newborns, but it's also hypoallergenic, so your baby will have less chance of suffering from a reaction. The fragrance-free shampoo contains coconut oil, which is excellent at hydrating hair that has been damaged by chemicals or heat styling. Another great feature is that it's tear-free and soap-free; you won't need any other moisturizing products after using Johnsons Baby. It might be more expensive than most brands, but if you're looking to invest in a product that will keep your child's hair healthy in years to come, then Johnsons Baby Ultra-Hydrating Shampoo could be exactly what you need.
Features:
Tear-Free Kids Shampoo
Enriched with proteins & pro vitamin B5
This hypoallergenic shampoo is phthalate-, sulfate or paraben-free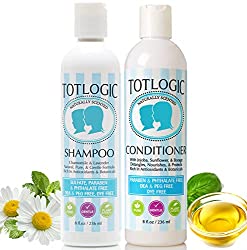 3. TotLogic Kids shampoo and Conditioner
For young kids, it's important to use a children's shampoo and conditioner with natural ingredients. TotLogic shampoo is great because it is free of dyes, parabens, phthalates, and SLS. It is rich in natural organic ingredients like shea butter, lavender oil and aloe vera. And because each bottle contains 10 fluid ounces (300 ml), it will last a long time! It works well for kids with oily hair because of its fresh minty scent and also helps tame lice without leaving behind harmful chemicals.
Features:
Sulfate and Paraben Free
Made with plant based ingredients safe for kids and toddlers.
VEGAN & CRUELTY FREE CERTIFIED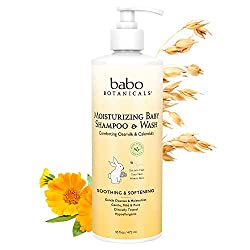 4. Babo Botanicals shampoo body wash
Babo Botanicals is free of harsh chemicals and preservatives, making it a good choice if you're looking for a mild body wash that can be used every day. It's also very affordable and you don't need much per use, so even though it may not last as long as some of its competitors on our list, it will save you money in the long run. The scent is strong but not overwhelming and makes your hair smell great without being overpowering. Finally, Babo Botanicals is marketed with no tears in mind—perfect if you have little ones who cry when getting their hair washed.
Features:
Gluten, soy and dairy free.
Clinically allergy tested , hypoallergenic and pediatrician tested.
Ultra hydrating, gently formula for eczema prone or dry skin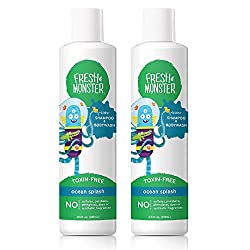 5. Fresh monster kids shampoo (2-in-1)
Fresh's Two-in-One is great for kids and parents because it combines a shampoo and conditioner in one. It has a mild minty scent and you can wash your child's hair twice with just one bottle, saving time, water, energy—and money. This mild formula doesn't dry out their hair like some other brands do. And, bonus: It doesn't leave those white lather residue streaks on black or dark brown hair—but does keep light blonde hair looking clean and shiny.
Features:
BPA-Free
Gluten Free
Gentle on the eyes
Dermatologist tested safe for sensitive skin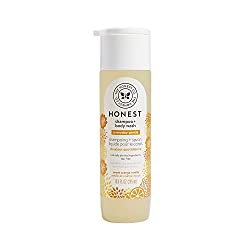 6. The Honest company gentle shampoo
This shampoo is free of sulfates, parabens, phthalates and chemicals. It's formulated with natural ingredients like tea tree and lavender oil, aloe vera and sunflower seed. The biodegradable formula was made to be safe on your kids' hair and body and it's also tear-free. No matter what kind of hair your kids have — curly, straight or wavy — they can use it. There are no dyes or artificial coloring agents in Honest company shampoo and they don't test on animals.
Features:
Hypoallergenic body wash is gentle enough for use even on sensitive baby skin
Paraben-free shampoo and body wash has tear-free formula to prevent eye irritation
Shampoo and body wash cleans you from head to toe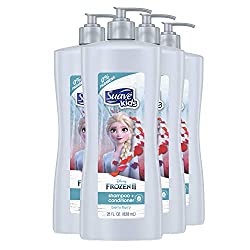 7. Suave kids shampoo and conditioner (2-in-1)
Keeping your child's hair clean, especially during colder months when we spend more time indoors, is important. That being said, it's also important that you avoid a shampoo with harsh chemicals. For instance, some shampoos contain sodium lauryl sulfate (SLS), which many experts agree can be harmful to kids and adults alike. Look for shampoos that specifically say they're safe for kids; read labels carefully to see if SLS is an ingredient (and if so, make sure it's in small amounts). Suave offers SLS-free shampoo and conditioner made just for kids.
Features:
Tear-free ophthalmologist-tested formula.
Hair feeling extra soft.
Creamy formula with gentle conditioners reduces split ends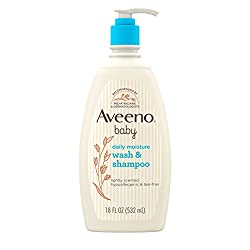 8. Aveeno baby wash shampoo
This is a mild baby shampoo that cleans hair gently and leaves it moisturized. Not only does it leave hair smelling great, but it can also help relieve a dry scalp if you're dealing with one. And, as an added bonus, you don't have to worry about your baby's eyes burning if any of the shampoo gets in them; in fact, its tear-free formula will prevent that from happening. Available at drugstores and most supermarkets.
Features:
Hypoallergenic baby wash
Gentle enough for everyday use
Good for Sensitive skin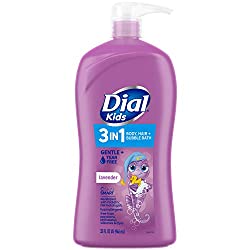 9. Dial kids shampoo and bubble bath (3-in-1)
Not only does Dial's 3-in-1 shampoo, bubble bath and body wash come in a two pack of kid-friendly (and parent-approved) scents (bubble gum and sweet pea), but it also comes with its own measuring cup! Now that's neat. But what else is cool about it? Well, we love that it is free of chemicals like triclosan and parabens, making it gentle on your kiddo's sensitive skin. As if all that wasn't enough, it is certified septic safe as well, which means you can feel good about what you are putting down your drain or washing off your kid's body.
Features:
Specially designed 3-in-1 formula for body, hair bubble bath, made just for kids
Tear Free for your little one, made to be hypoallergenic and gentle on skin
Free from Parabens, Phthalates, Silicones, and Dyes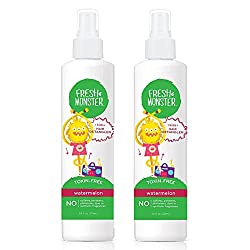 10. Fresh Monster Detangler Spray
Don't let tangles keep your child from washing their hair. This spray uses all-natural, plant-based ingredients that smell great and make hair silky soft while they leave a fresh scent behind. Plus, it washes out easily and won't weigh down your child's hair. We love that it won't harm sensitive skin like other products on our list will.
Features:
Free of harmful chemicals and irritants including synthetic fragrance
SLS/Sulfate Free
No Synthetic Fragrances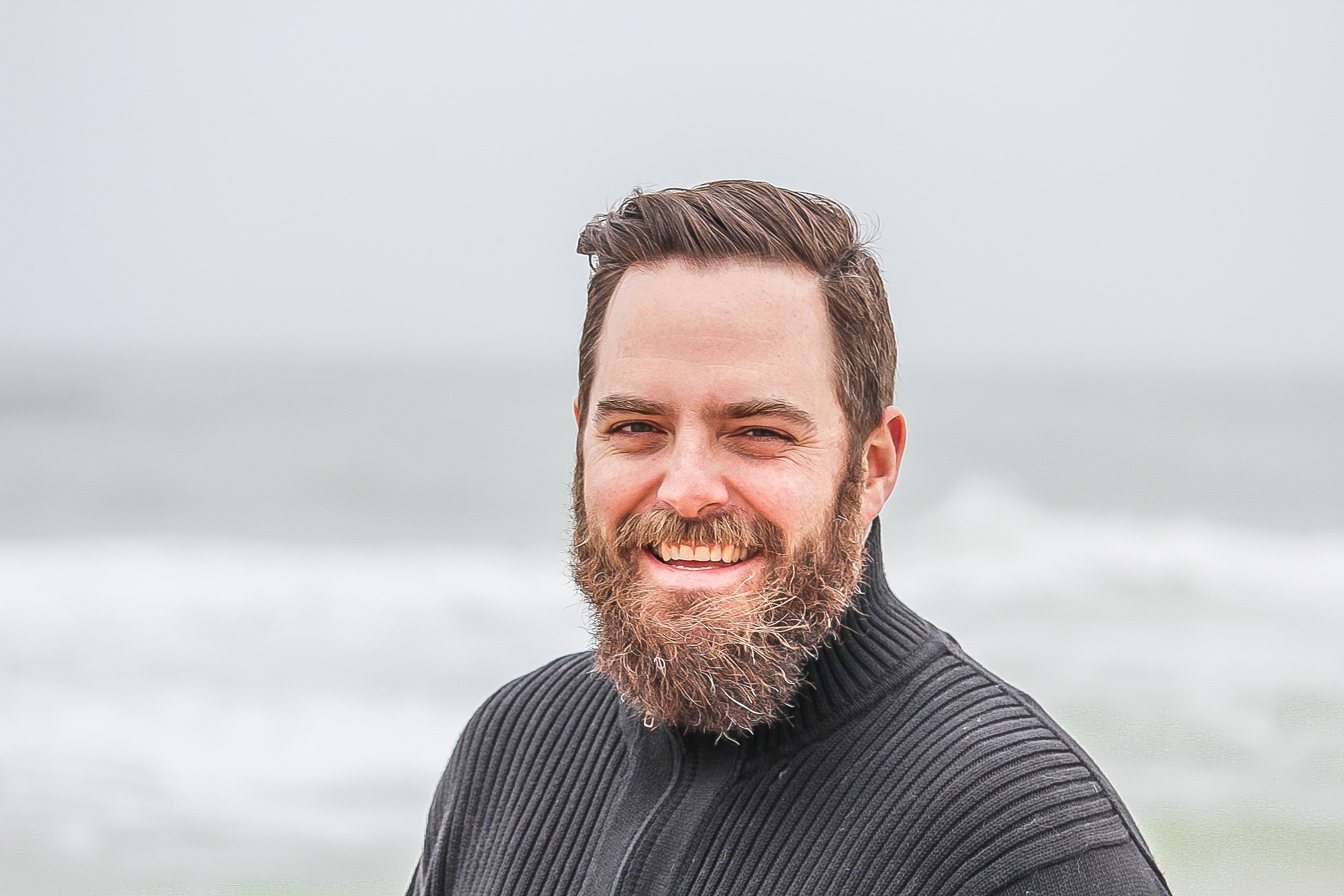 Ashmawi Sami has a Bachelor degree in Travel and Tourism Management from the University of Minnesota. He has his own travel vlogging channel. Besides being a fantastic yoga instructor he has travelled to 9 countries and planning his next trip soon. As the father of 3 dogs, he is well-trained in parenting, crowd control, and crisis situations.
ABOUT ME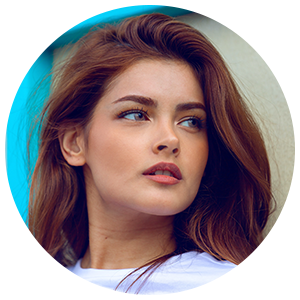 Gillian is a freelance blogger, student, and full-time traveler. Each day she spends her time exploring something exciting to help people find the information they need while travelling to a new destination. Whether it be the place to enjoy holidays, or a spot to throw a party or hidden gems that you must visit in the city.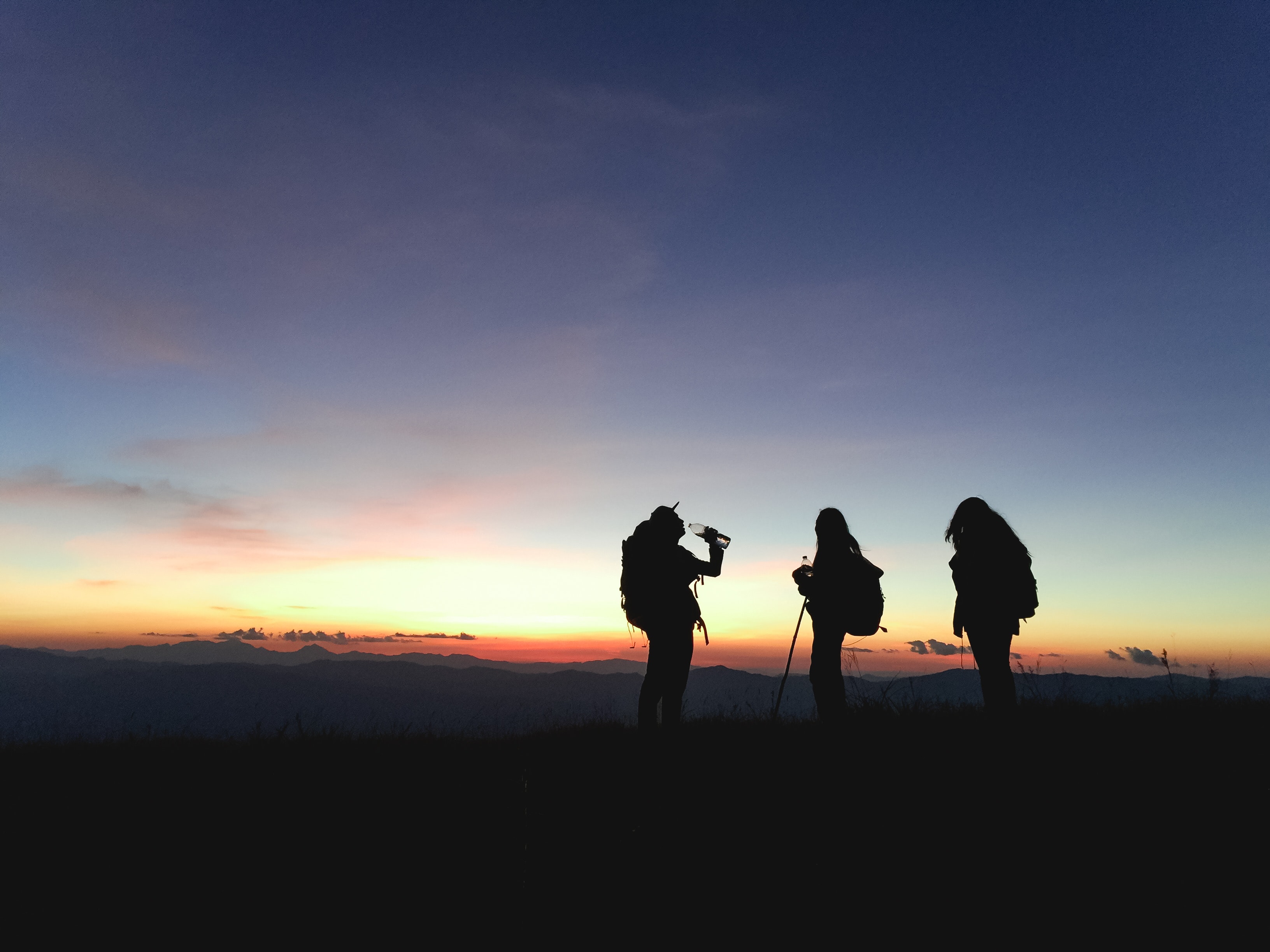 JOIN US TODAY
- Advertisement -