21 Unique Photoshoot Ideas For First Birthday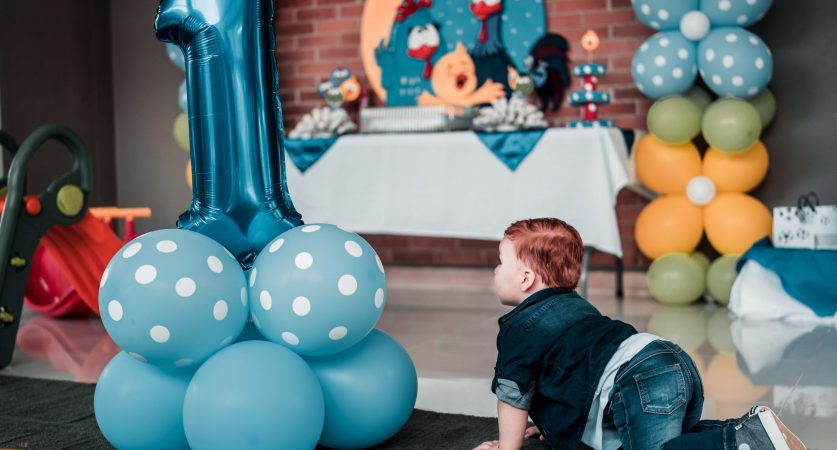 Event
First birthdays are unique because they mark the first year that your child has been on Earth. It's easy to get wrapped up in the birthday festivities, but don't forget to capture some photos of your little one as well! A birthday photoshoot will help you celebrate while also capturing memories that can be shared with friends and family in the future. Here are some fun ideas to inspire you.
First Birthday Party Photoshoot Ideas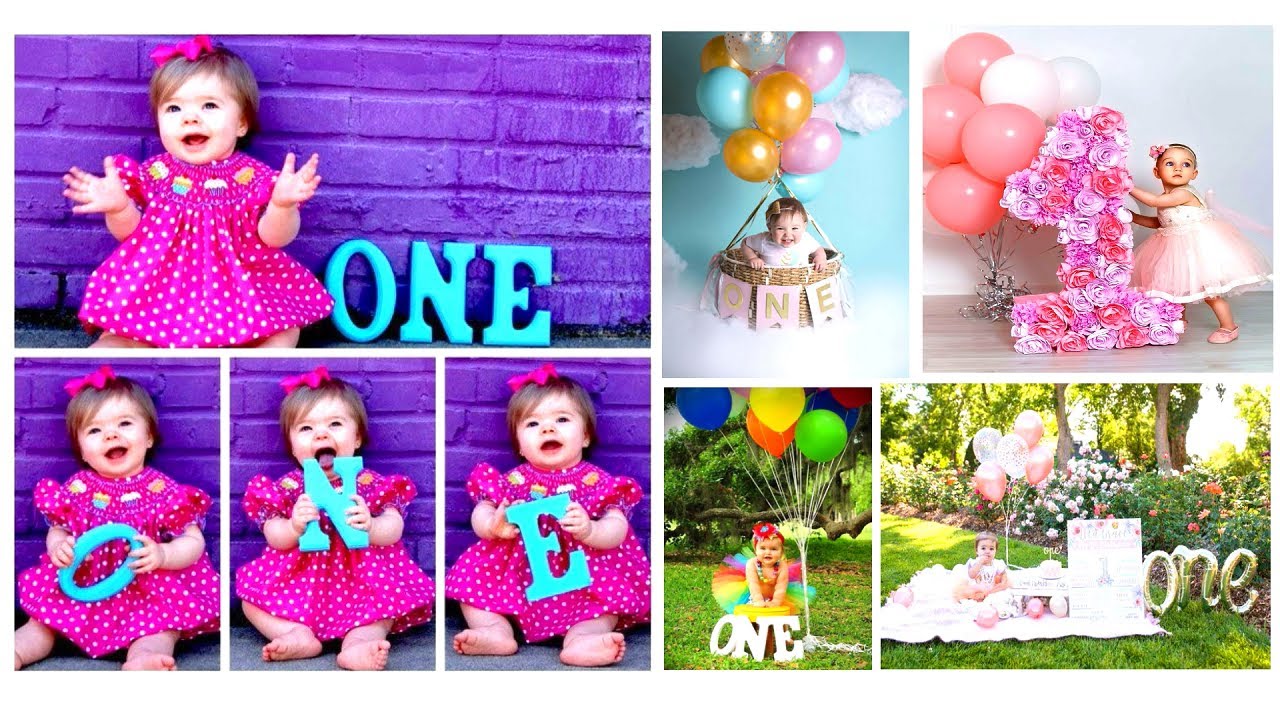 There are so many fun ways to have a first birthday party, but what about a first birthday photoshoot? A lot of parents don't think about it. Instead, they focus on all of the details that go into throwing an unforgettable party. The great thing is you can make sure both parties are amazing by choosing unique ideas for each one. To start, consider these photoshoot ideas.
Birthday Girl In A Flower Basket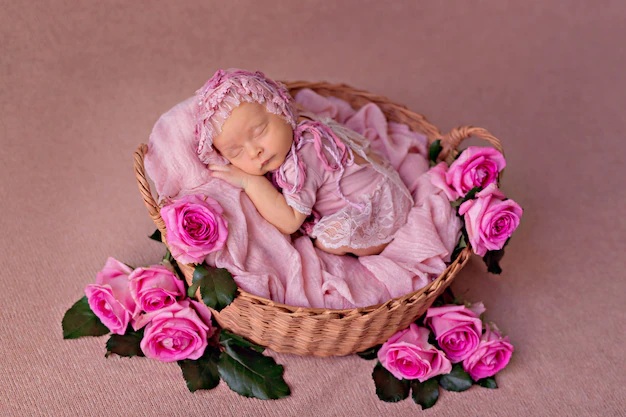 A colorful first birthday photoshoot is so adorable and great for capturing your baby girl's first birthday. Have her crawling around in a flower basket, especially if you live in an area where flowers are grown. The resulting pictures will be unique, interesting, and a good way to remember what she looked like at that age. Use either white or multi-colored roses or even pink peonies. This idea is also especially cute when a baby boy has his first birthday party!
Close-Up Shot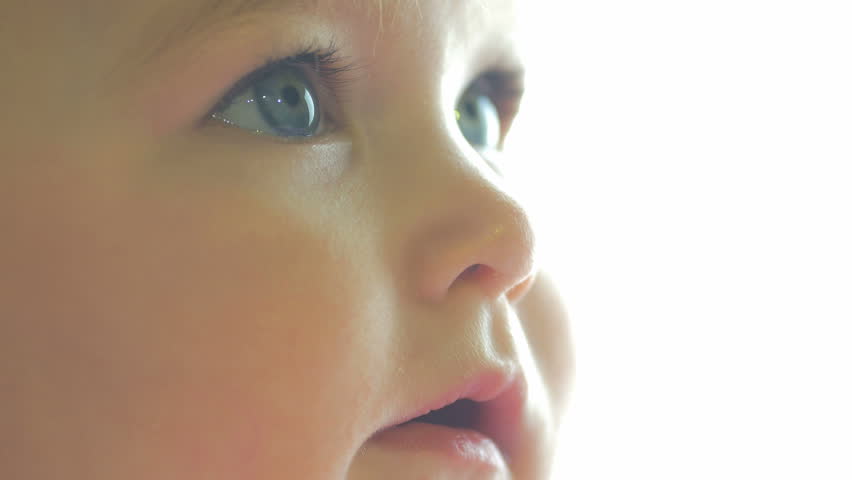 If you're looking for a simple, cute way to capture your baby on his or her first birthday, why not try a close-up shot? Make sure you get enough light and avoid flash. Position baby so they are looking directly at the camera, with something adorable like a bow or hat in view. Get down on their level (on all fours) and try some baby talk while you snap away. This is also an ideal time to get shots of mommy holding her little bundle of joy—especially if it's daddy's first time seeing his child! Tell stories through photos and make it personal with unique perspectives that tell your child's story as they grow up!
1st Birthday Party  Photoshoot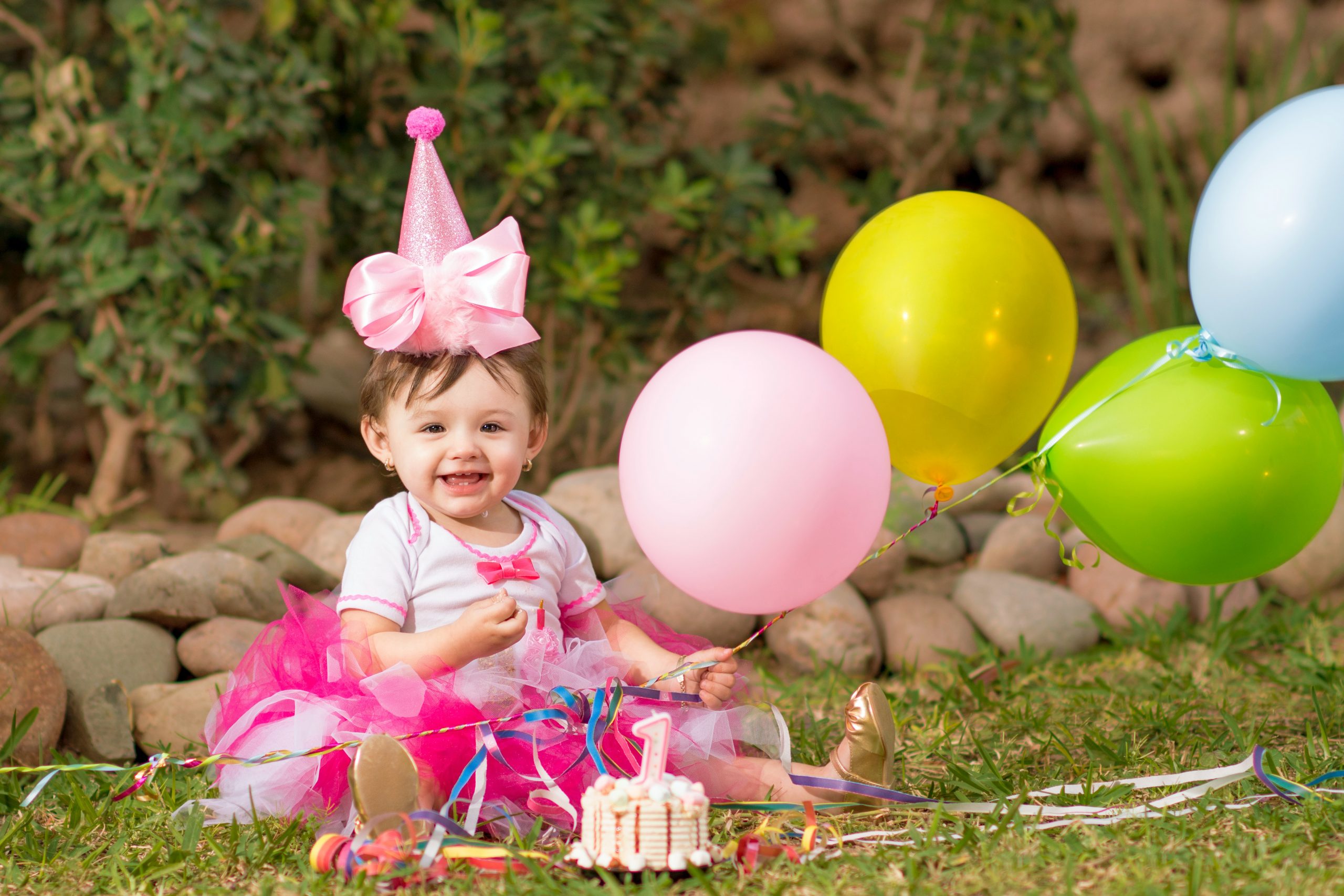 Party-specific photoshoots are always a good idea if you're not confident of having enough cute party shots without a photographer. You should hire a professional photographer, as candid shots tend to come out best. A great time for a party photoshoot is right after your event; you and all of your guests are relaxed and have plenty of energy from playing games and eating cake. If it isn't too crowded, consider taking photos in several different rooms; remember that you can use these for keepsakes too. #1: The Cake Smash Photo Shoot This is by far my favorite first birthday photoshoot!
Birthday Photoshoot With Balloons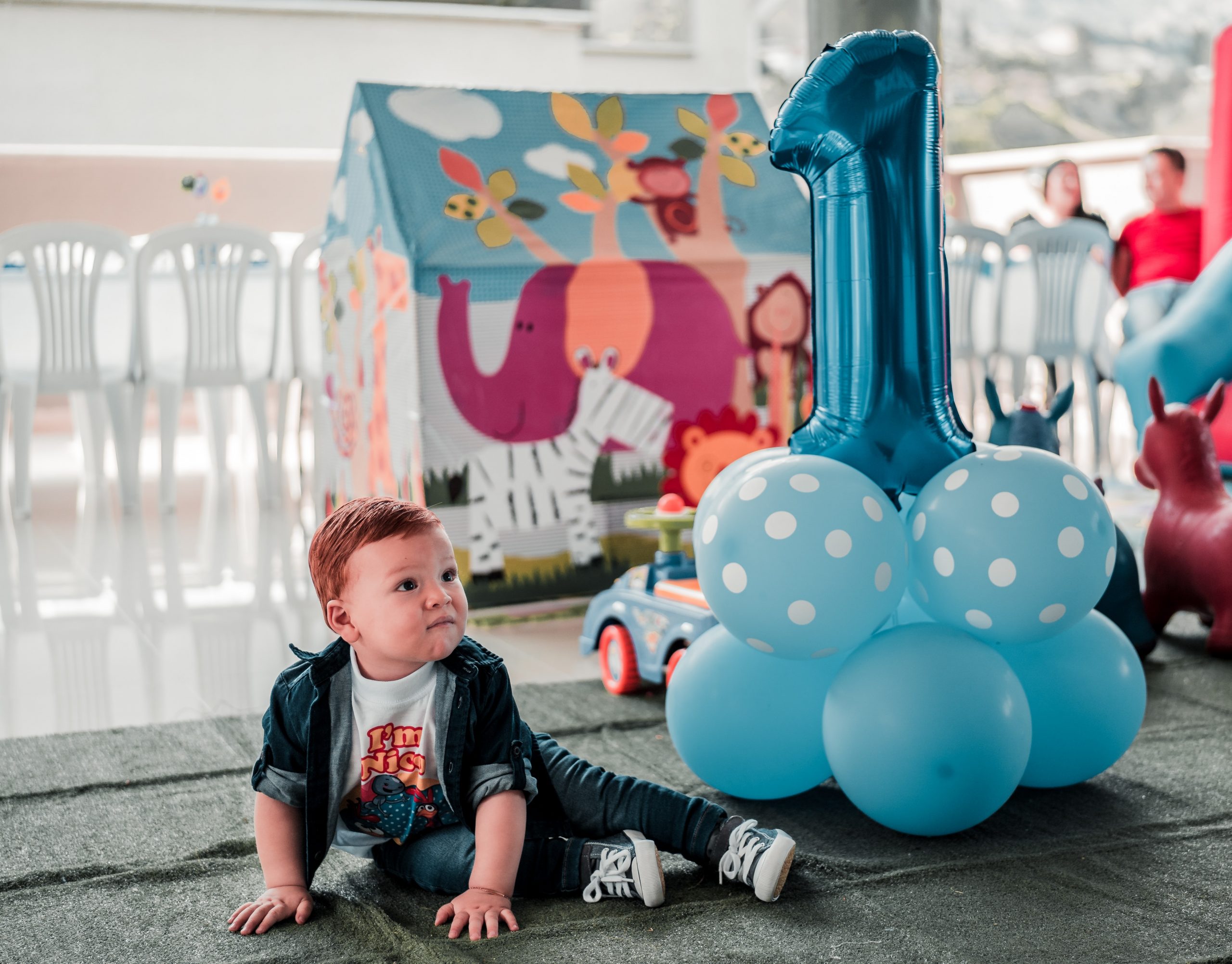 Have someone hold a bright balloon or two behind your baby so that it pops up in her face when you shoot. The size of your balloon doesn't matter too much; focus on getting a colorful pop of color. If you can find balloons in her favorite colors, all the better! The photo below showcases my daughter's first birthday photoshoot with balloons. The photographer used a hot pink and orange backdrop for maximum impact
Pretty Angel Photoshoot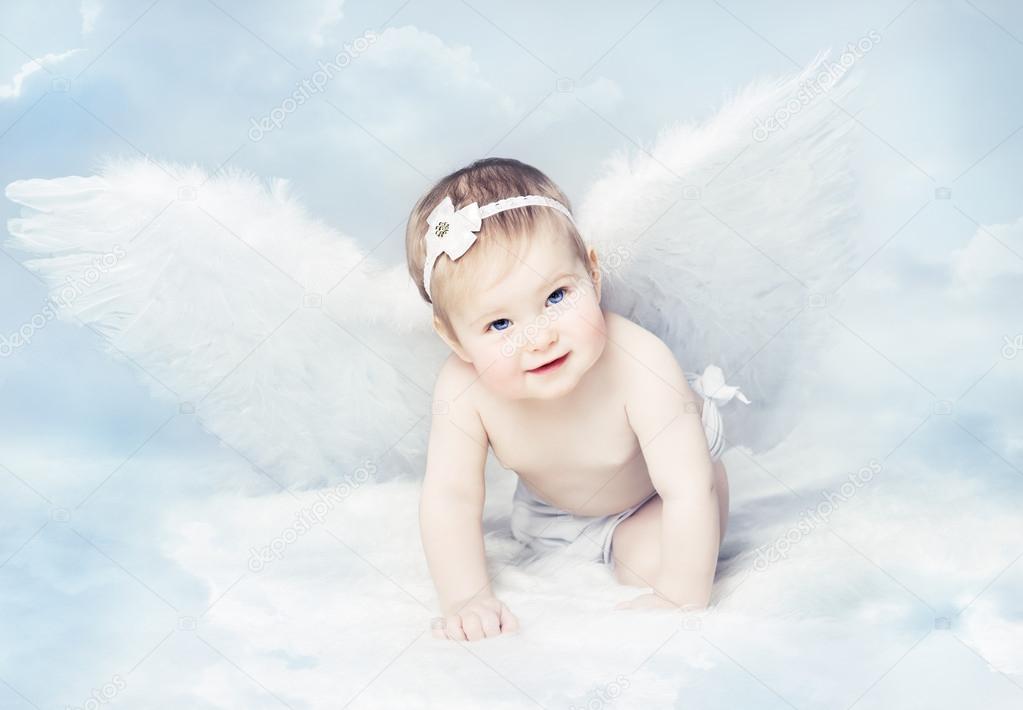 Your baby is a stunning, perfect angel! Dress her up in all white and shoot her with white props like a halo or even butterflies for a truly heavenly photo. You can also use other pastel colors like light blues and pinks for an angelic look that will be sure to melt hearts. Use Photoshop to colorize these black-and-white photos if you want them in color. Make sure not to clutter too much; you want it simple and elegant so as not to take away from your baby girl's innocence and beauty.
Photoshoot With Friends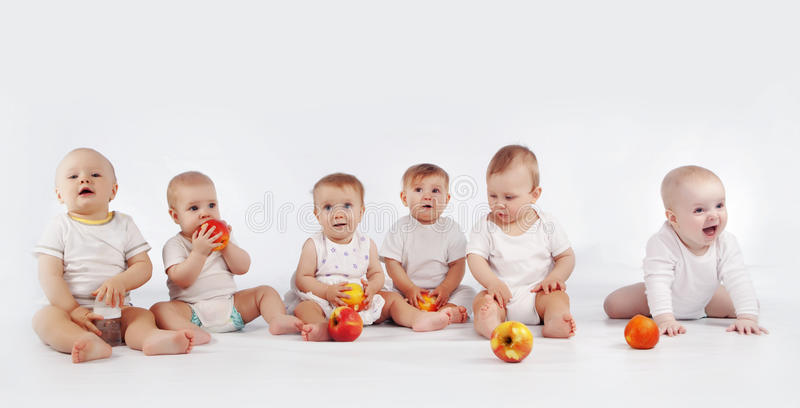 One idea for a unique photoshoot is to set up a shoot with some of your child's friends. It might be fun for everyone involved, plus you could get a few free photos out of it. If you don't know anyone who'd be willing, try using social media sites like Facebook or Instagram to reach out and see if anyone would be willing. You can also go around asking people in public areas, such as at a park or shopping center if they'd mind having their picture taken with you and your child. That could potentially give you some great pictures as well! No matter what route you choose, just remember that it doesn't have to cost money!
Baby in Jelly Beans shoot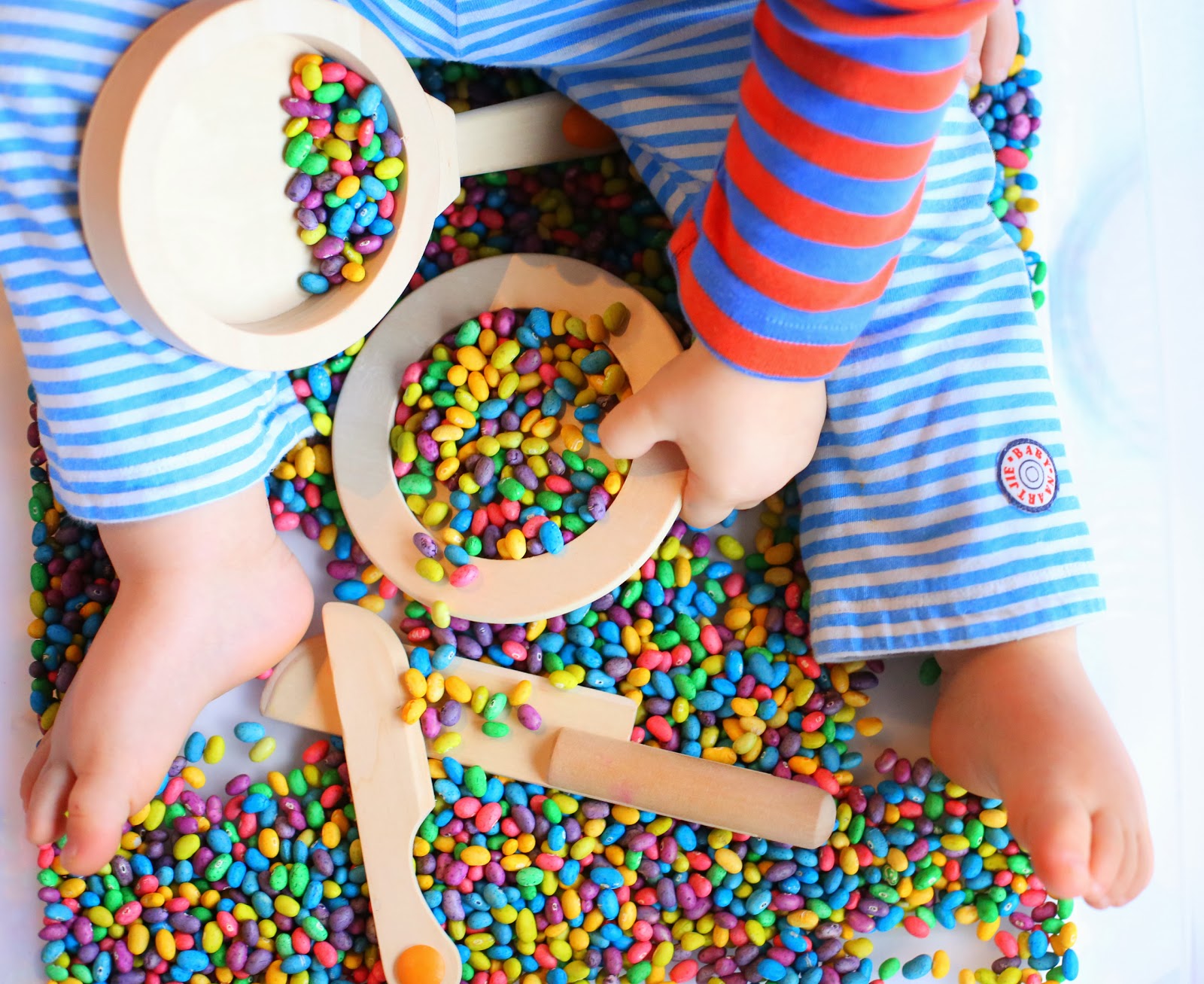 Babies are so natural in front of a camera, they can often play or smile with ease. One adorable idea is having your baby dressed up in clothing themed around different colors or items and then having them posed with different colored boxes of jelly beans. This setup also allows you to shoot several images back-to-back as well as change poses easily between shots. When working with young babies, it's important that you move quickly—babies have short attention spans!
Just Hatched Shoot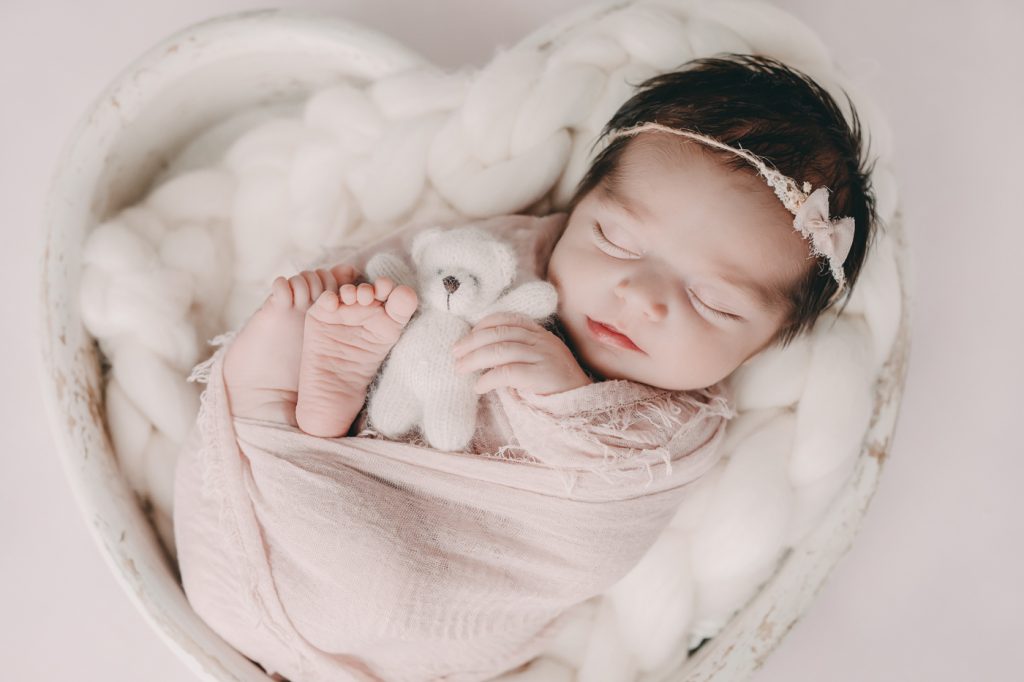 One of my favorite photoshoot ideas is inspired by that moment when you take home a new baby chick. The wiggly, wet thing emerges from its shell and looks up at you, waiting for its mama hen with eyes wide and full of wonder. Take an egg carton, and fill it with fake hay or even wildflowers from outside. Put some cardboard on your kitchen floor and fill a few small paper cups with cracked corn or other treats. Set up a shallow bowl of water, then tape around your camera lens to shield it from water drops (this will help keep your camera dry). Use hot glue or tape to attach props—feathers, stickers, and buttons all work great for baby chicks!
Bunny Baby Shoot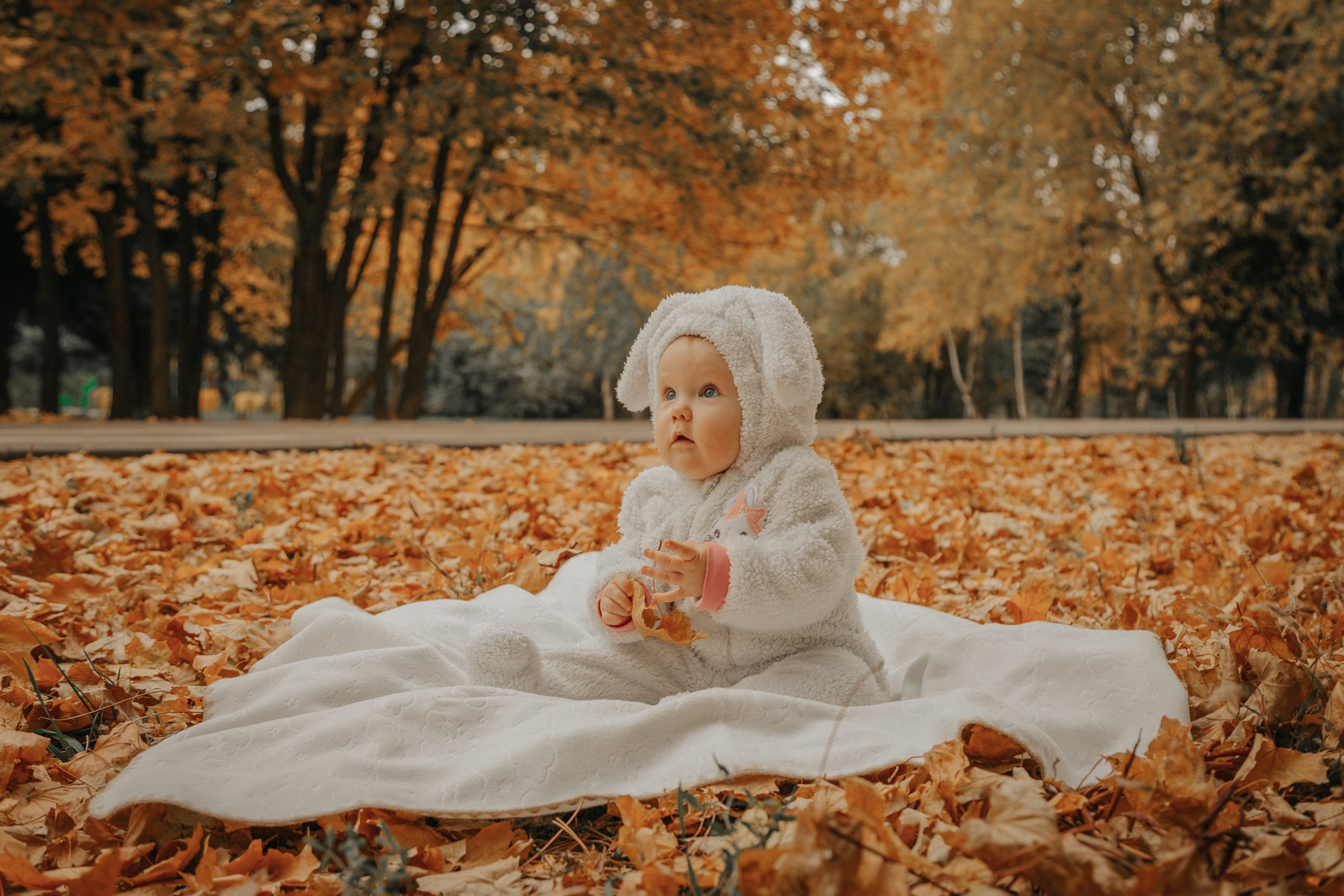 This is a popular option, because who doesn't like cute fluffy bunnies? This is best done in a studio setting with white walls. Give mom and dad a carrot or make them sit next to each other on top of a large piece of cardboard so that you have something to prop their shoulders against for when you do their photos. These are easy-to-change props for kids: babies can be dressed up or down, depending on how formal you want things to be. You could also set up a photo booth near the cake, with bunny ears for kids and/or parents.
Playing With Mud Photoshoot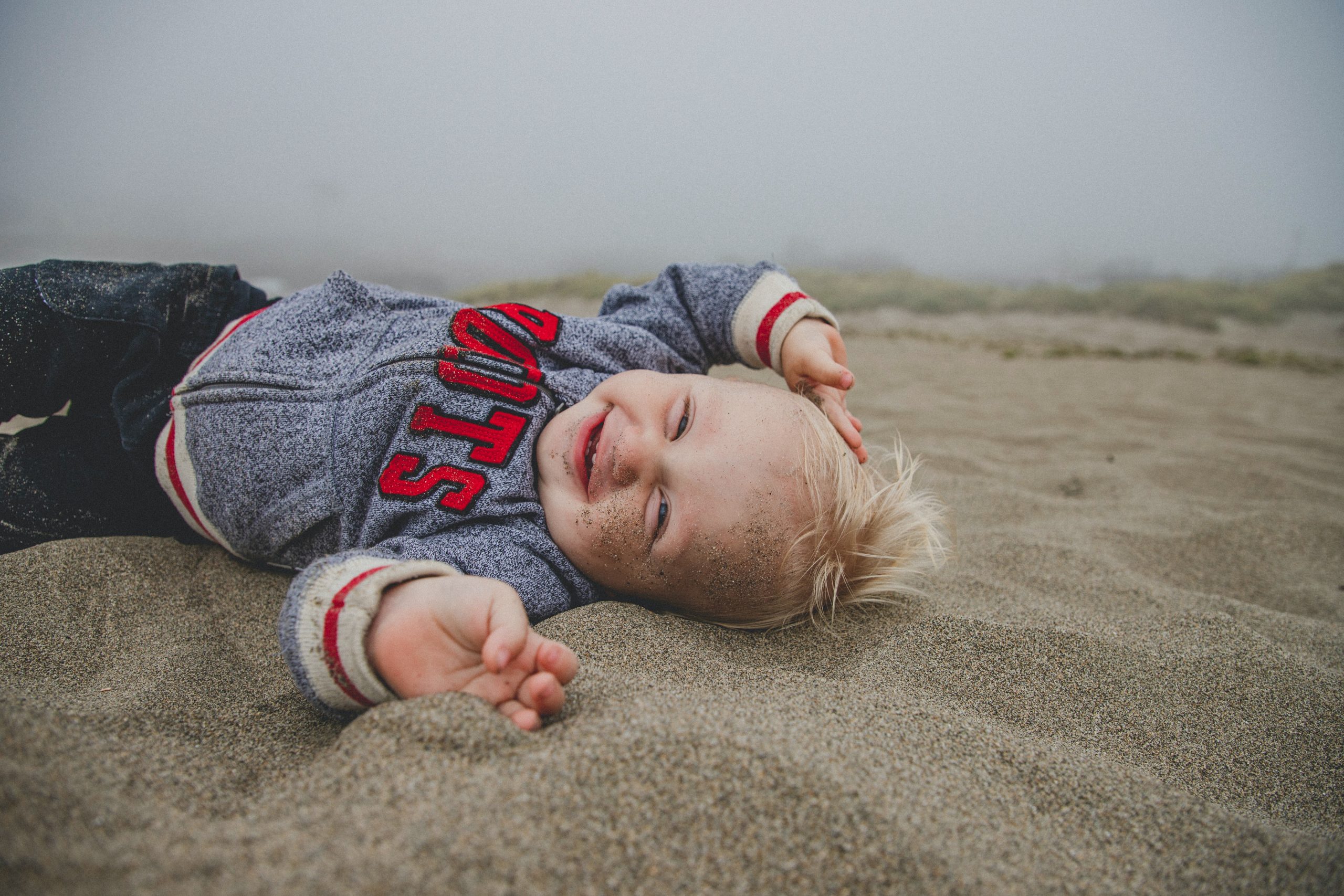 There are plenty of places where you can take pictures with mud. Have a mud fight! Get someone else to make sure that both of you stay clean and make sure no animals or people get in there! Your clothes will be ruined, but it's worth it! You might even have fun making new outfits out of mud that look similar to what you used to wear when you were young. Take a picture in muddy clothes just as an experiment and see how it turns out. You might like it! This photoshoot is perfect for any age group, but best for a young child who loves playing in the dirt or wearing messy clothes. It may not be comfortable, but if your baby is having fun, then who cares?
Bubble Bath shoot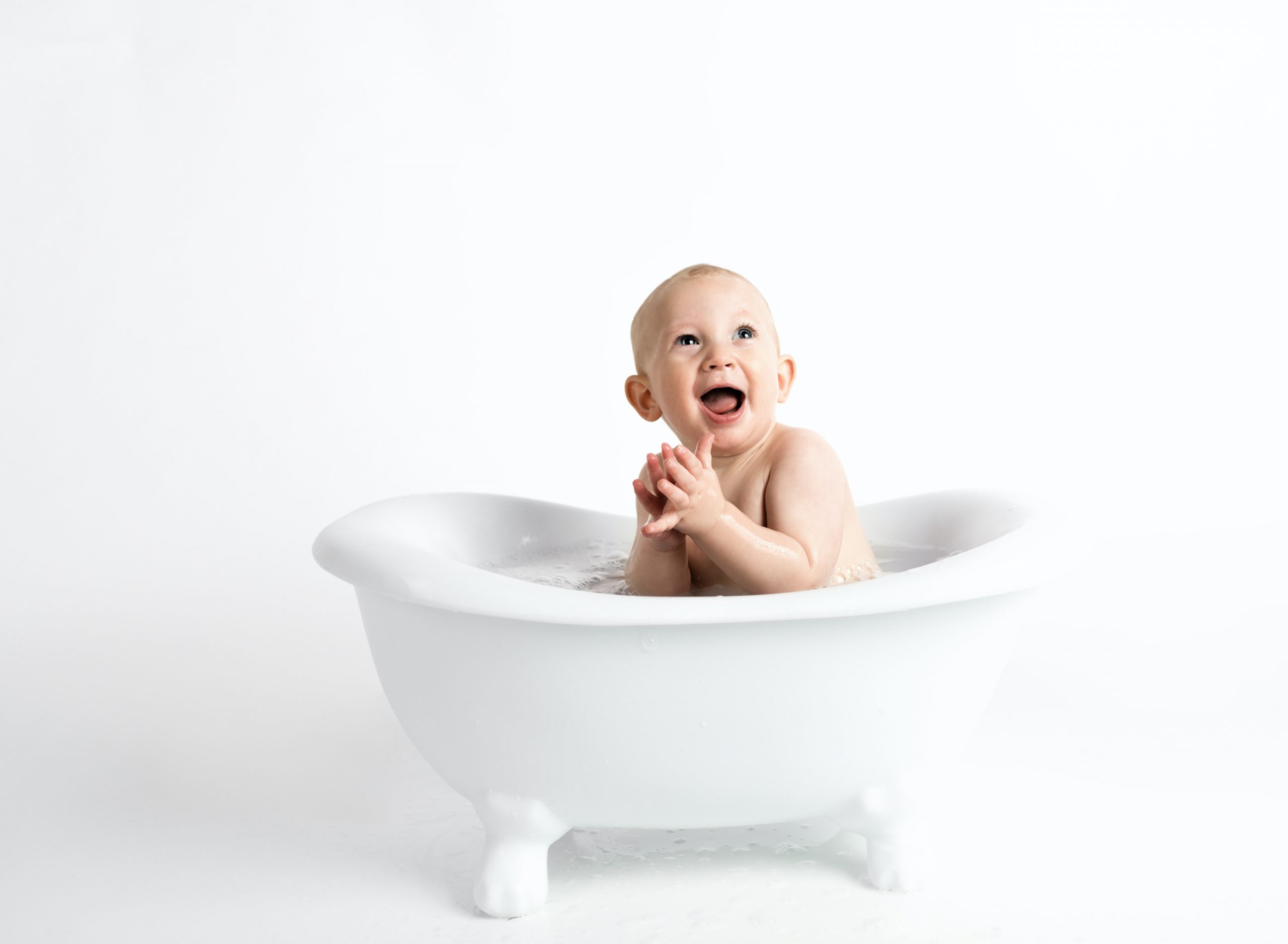 It's too hard to forget a child's first birthday. With so many photos of their son or daughter, they want some very special moments and so they look for photographers who will make their special moments memorable by making them different from others. A bubble bath shoot is something new that parents can give to their photographers as a gift on a baby's first birthday. There are two ways you can do a bubble bath shoot. First, parents can pour in a bubble bath, and then babies must relax in it for a few minutes or second you have to go out and find a place where there is a natural pool or pond with water like the sea, etc. Then babies enjoy bathing in it and take some pictures as a memory of it… This idea will become a super hit because 1st year is always important…
Stuffed Animals Photoshoot Idea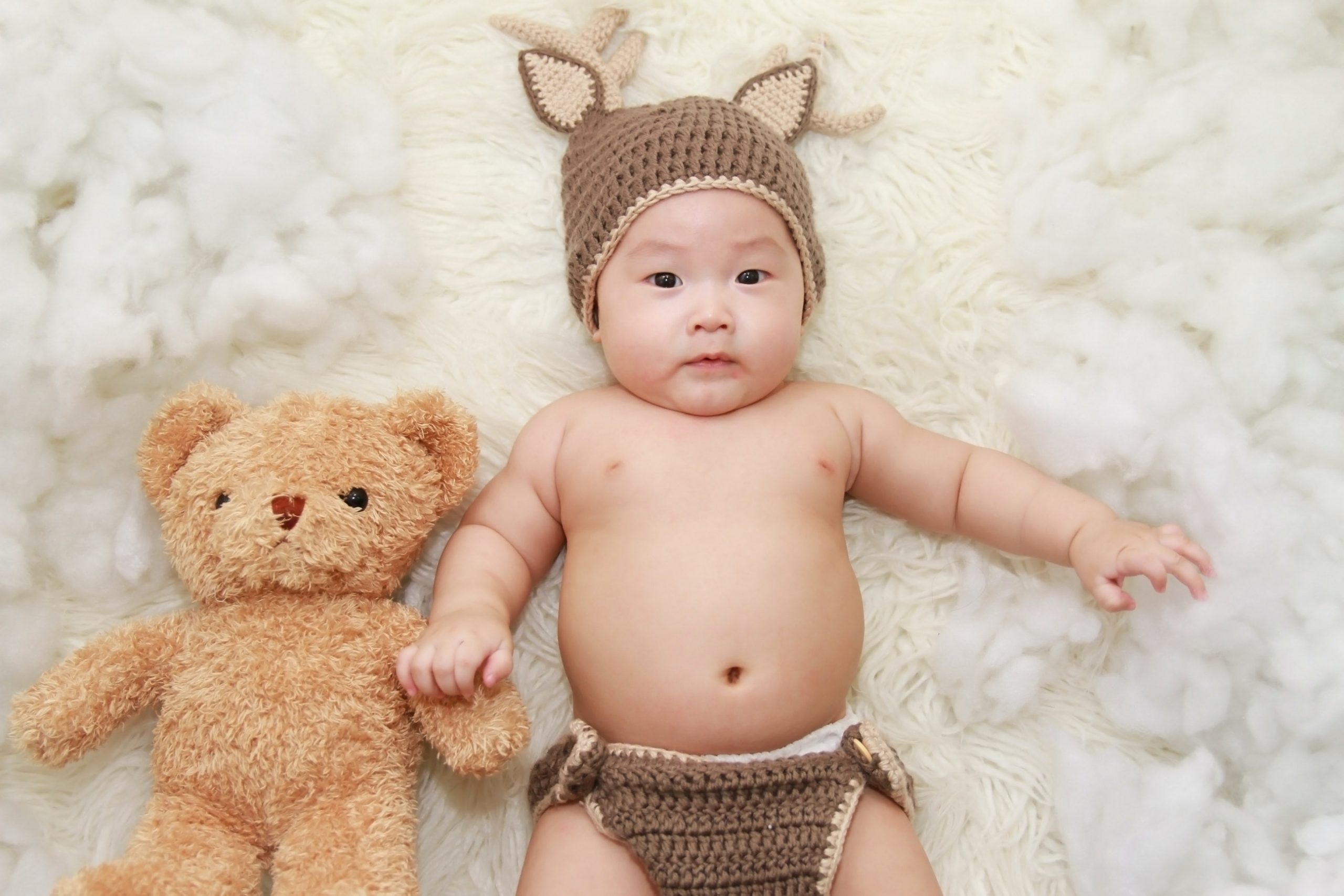 When it comes to first birthday photoshoots, there are lots of cute ideas you can use. Think about what your child loves and incorporate that into their photoshoot. If they're a stuffed animal lover, create a photoshoot theme around them. The best thing about going with something like a stuffed animal shoot is that you can use it year after year, even if they get too old for it at some point (don't tell them though; let them be surprised). Stuffed animals have incredible character and most kids have some sort of special relationship with them; think about how much fun it will be for them when they see themselves plastered all over their favorite toy!
Cute Sailor Photoshoot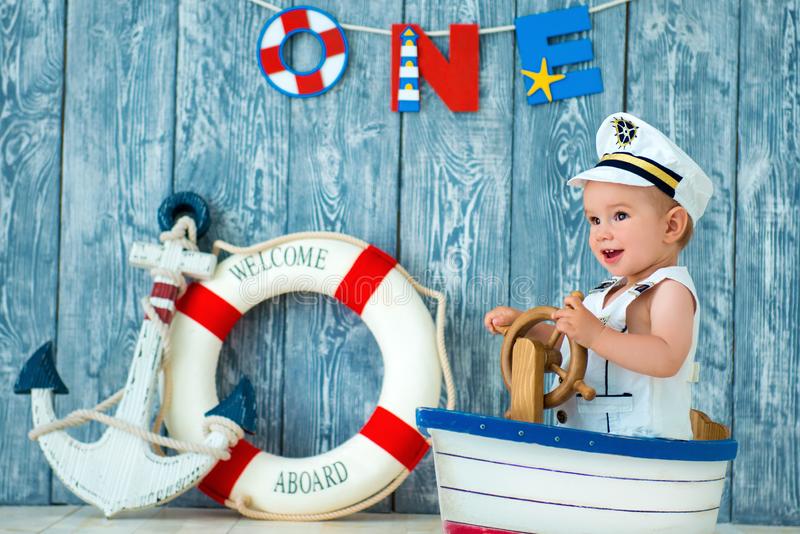 The adorable photos above were taken for a little girl's first birthday photo shoot at her parents' home. The parents are members of my Flickr group, The Friday Night Flickr Pool. Members submit their best original photos in themes each week and everyone votes on their favorites. Weekly winners earn cash prizes and a chance to be included in Creative Market's resource library. If you aren't already part of The Friday Night Flickr Pool, you can join here – it's free!
Messy Baby Shoot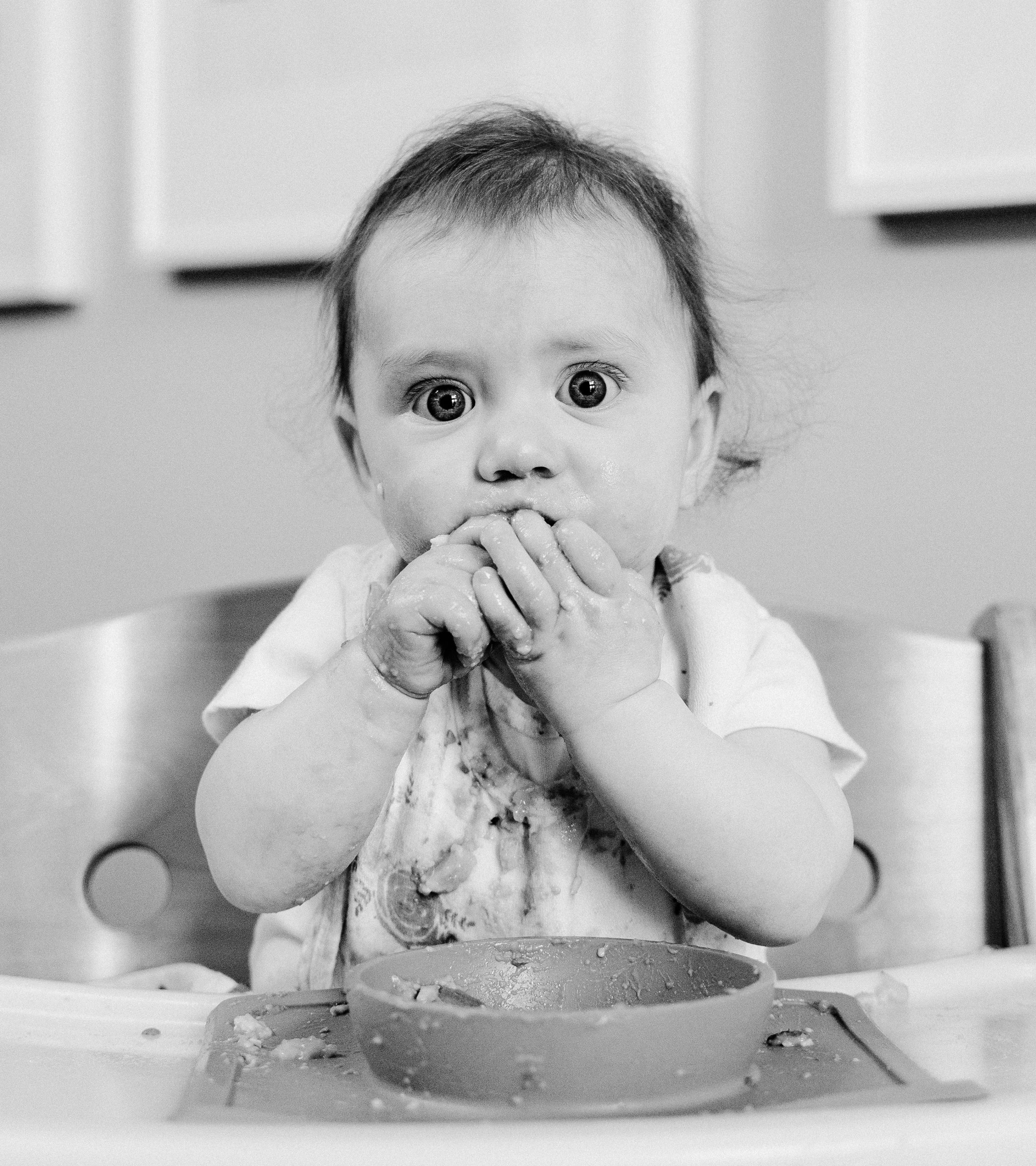 If you want to catch all those adorable chubby-cheeked shots, you may want to consider hiring a professional photographer. Make sure that she doesn't dress up your baby in cute outfits, use props or make too many adjustments to settings on her camera. All these things distract from what is important – capturing natural moments and real emotions as they occur. Some newborn photographers also offer parents a chance to join in on their shoots as well, which is great if you want pictures of yourself interacting with your child. This can give life-size portraits and candid shots of you experiencing different stages together for years to come.
Action Baby Shoot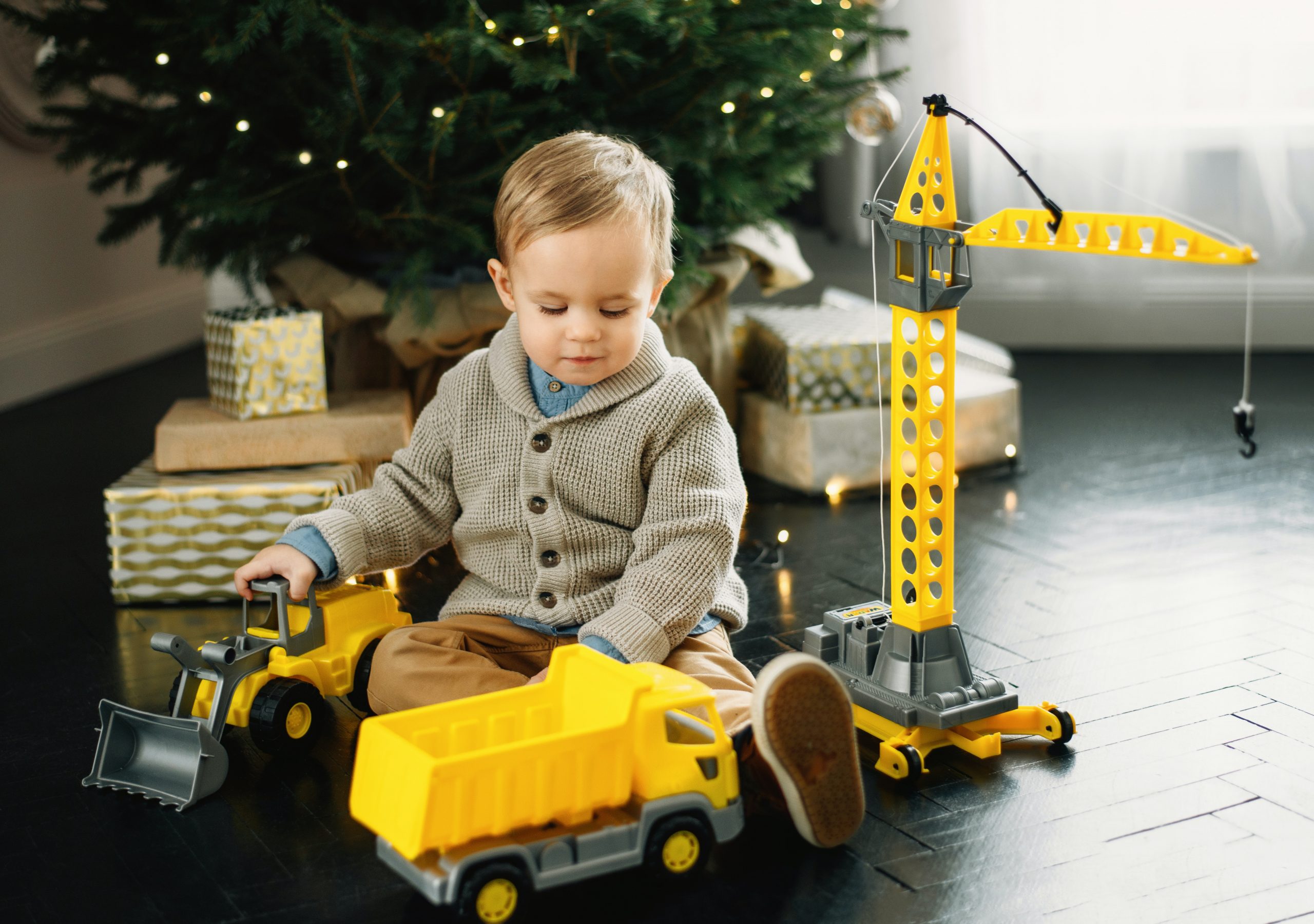 Take pictures of your growing baby jumping on a trampoline, chasing toys, and playing with siblings. If you have an older kid, you can also incorporate them into your photoshoot by having them take care of their younger sibling. This shoot will help create lasting memories of your baby in action. For example, if they're walking early, get moving! No time like now to get some great first steps shots.
Wonderful Walk Shoot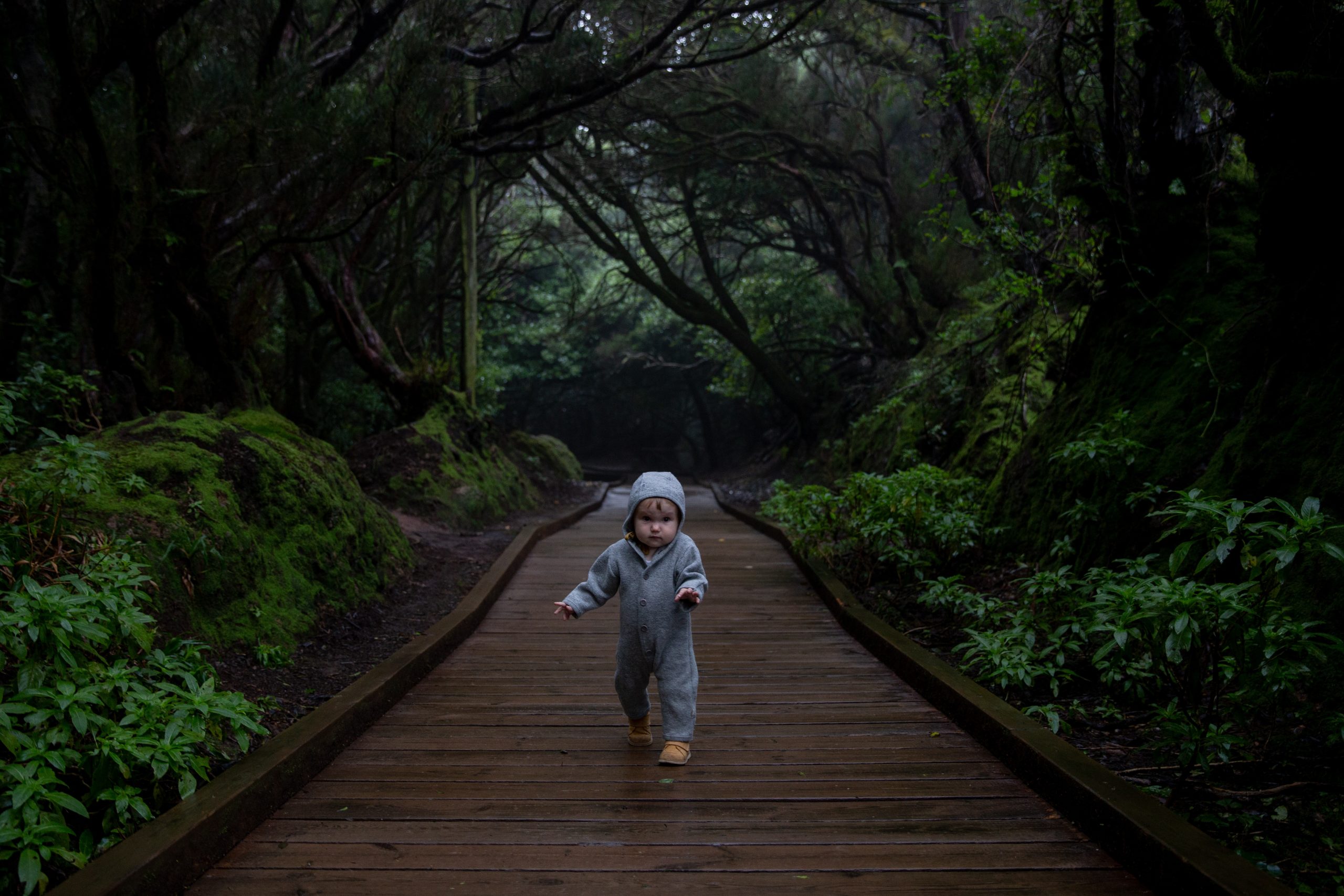 When you're looking for first birthday photoshoot ideas, you want to make sure that they reflect your baby's personality. One great way to do that is by setting up a walk-shoot: dress them in something fun and colorful and then head out for a stroll with them in their stroller. When it comes time for photos, snap away: you'll want plenty of shots capturing them both in action and having their own fun (after all, they've just turned one). Try including nearby landmarks like signs or buildings if you can -—especially since first birthdays tend to coincide with big changes like moving into a new home or celebrating at summer camp!
Photography Shoot With a Birthday Cake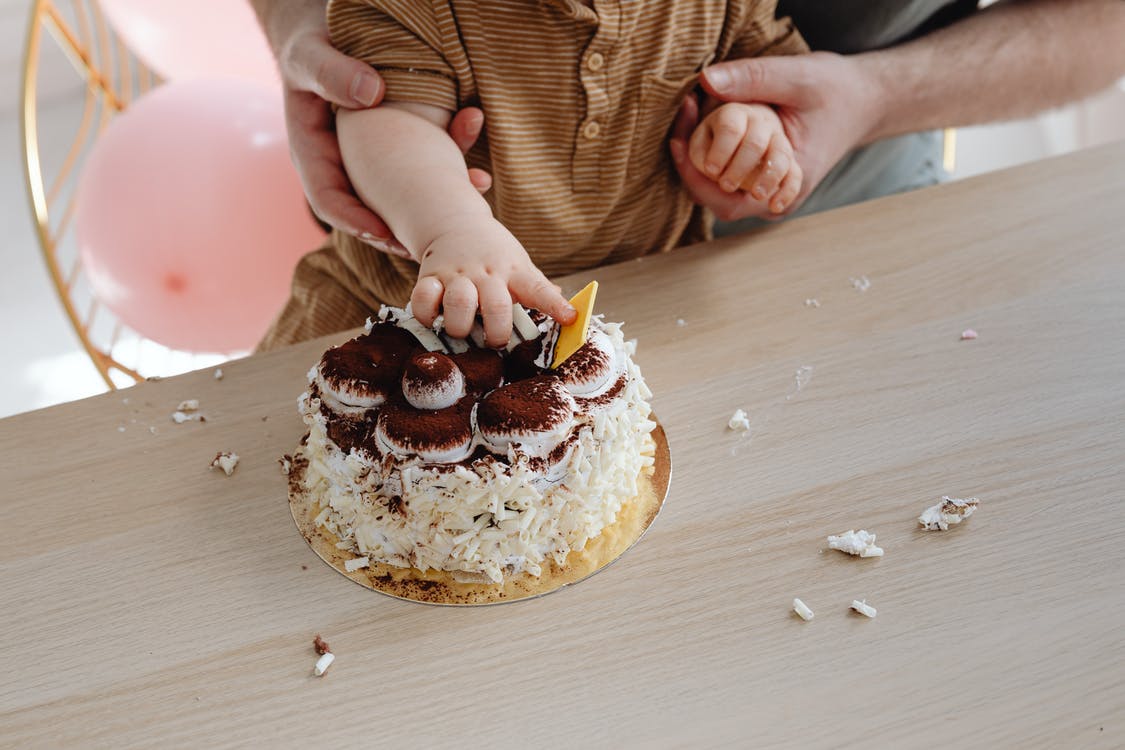 While birthday cakes are generally covered in frosting and sprinkles, there's nothing wrong with playing around with a few other themes. Show off your baby's quirky side by setting up a photoshoot around his or her first birthday cake. Get creative—it doesn't have to be an actual cake (although it can be). Maybe it's a stack of Oreos or a handful of red gummy bears. Have fun with it! The next time you look at that polaroid of your toddler surrounded by cake and candles, you can reminisce on how he or she once used gummy bears as fake teeth during his or her first birthday photoshoot!
Fairy Baby Shoot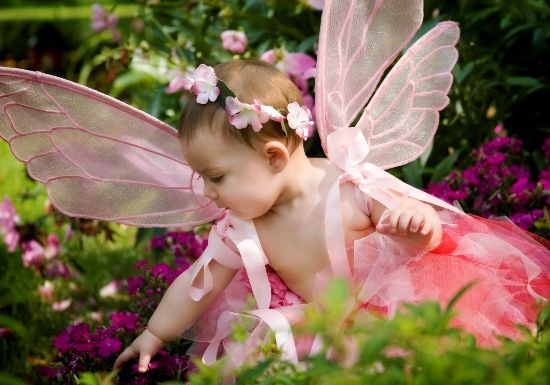 A fairy baby shoot is magical and whimsical, with soft colors and playful costumes. Baby clothes often come adorned with sparkles and sequins, so keep them on for a fun-filled photoshoot. Make sure you incorporate flowers into your photos; they're not just pretty but also give an extra level of detail. Hair accessories are another great addition! Pick out something subtle like a ring of flowers that matches her dress, or something more bold like a flower crown or lei. If it's warm enough for outdoor pictures, find a colorful backdrop—may be in a field full of wildflowers?
Sponge Cake and Ice Cream Shoot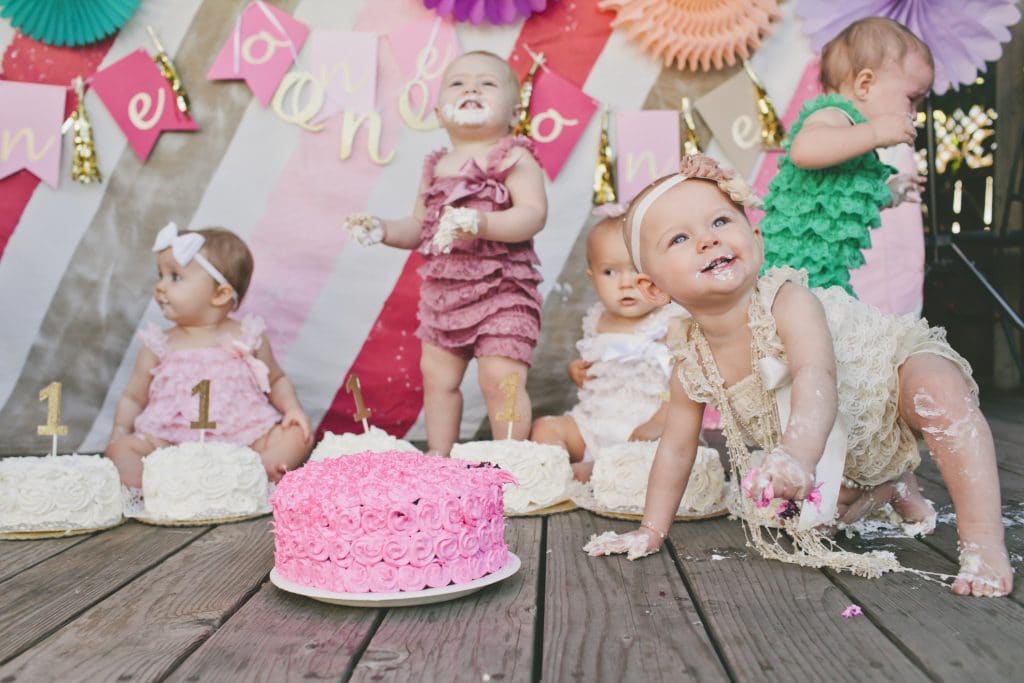 Whether you do a traditional birthday party or throw a first birthday bash, there's always room for some fancy-pants photography. Since you're already celebrating with family and friends, why not give them something extra special: adorable pictures of your happy baby. One great idea is to celebrate with a grown-up cake and makeover by doing an ice cream shoot. Invite everyone over to take pictures of your baby wearing fun hats, colorful tutus, and silly bow ties while holding ice cream cones or cupcakes. You could even hand out a seal of approval stickers so that even when you're not in attendance people will know how great you are.
Silly Kid Shoots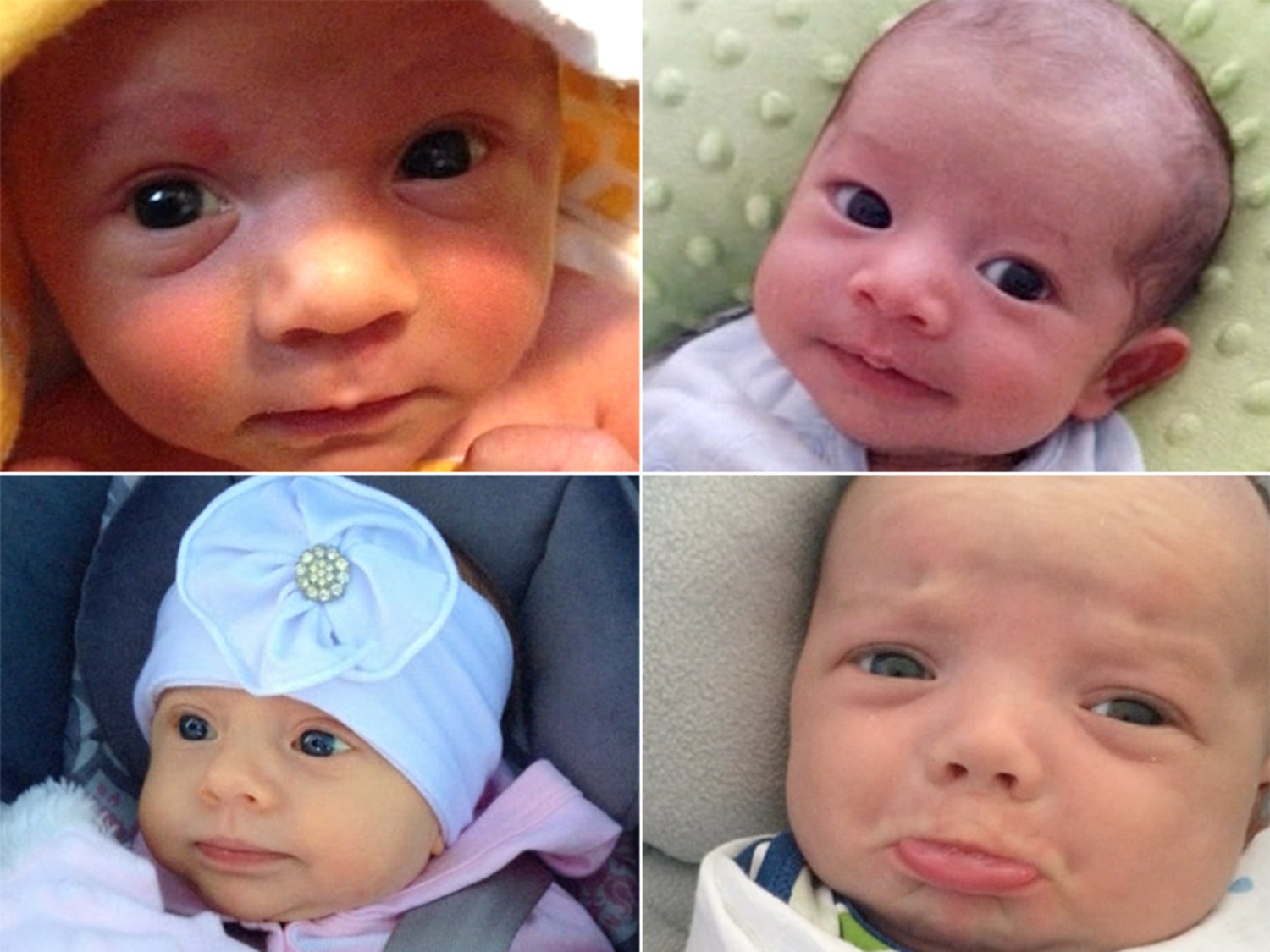 What's cuter than a baby giggling at their own goofy expressions? This is a great way to have fun with your little one and capture lots of candid photos. Play peek-a-boo, patty cake, or do simple dances or movements. Be silly and stay relaxed—your baby will love it! If you have more than one child, get them involved in being silly with each other too. Toddlers and babies love looking into a mirror, so set up a fun photoshoot that involves a lot of playtime with mirrors, chairs, bright lights, and bubbles. Put all those stuffed animals out for display on your living room floor for cute background shots.
Formal or Cute Baby Photoshoot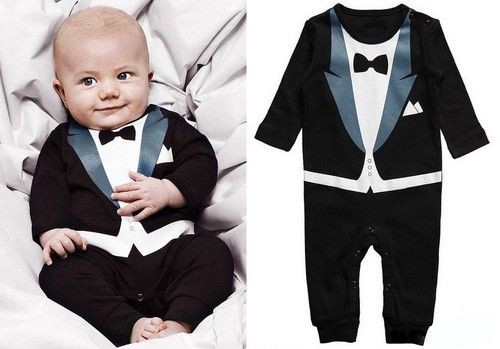 First-year of life is a special time for parents, who are now getting acquainted with their new baby. A first birthday is a very important milestone, and also a great opportunity for family and friends to come together and celebrate. It's best that you decide whether you want it to be informal or if you want it to be more formal. Don't feel pressured into doing either, however; there are some ideas in between those two extremes which could be just right for you. Here are some cool tips on how to create a memorable photoshoot experience.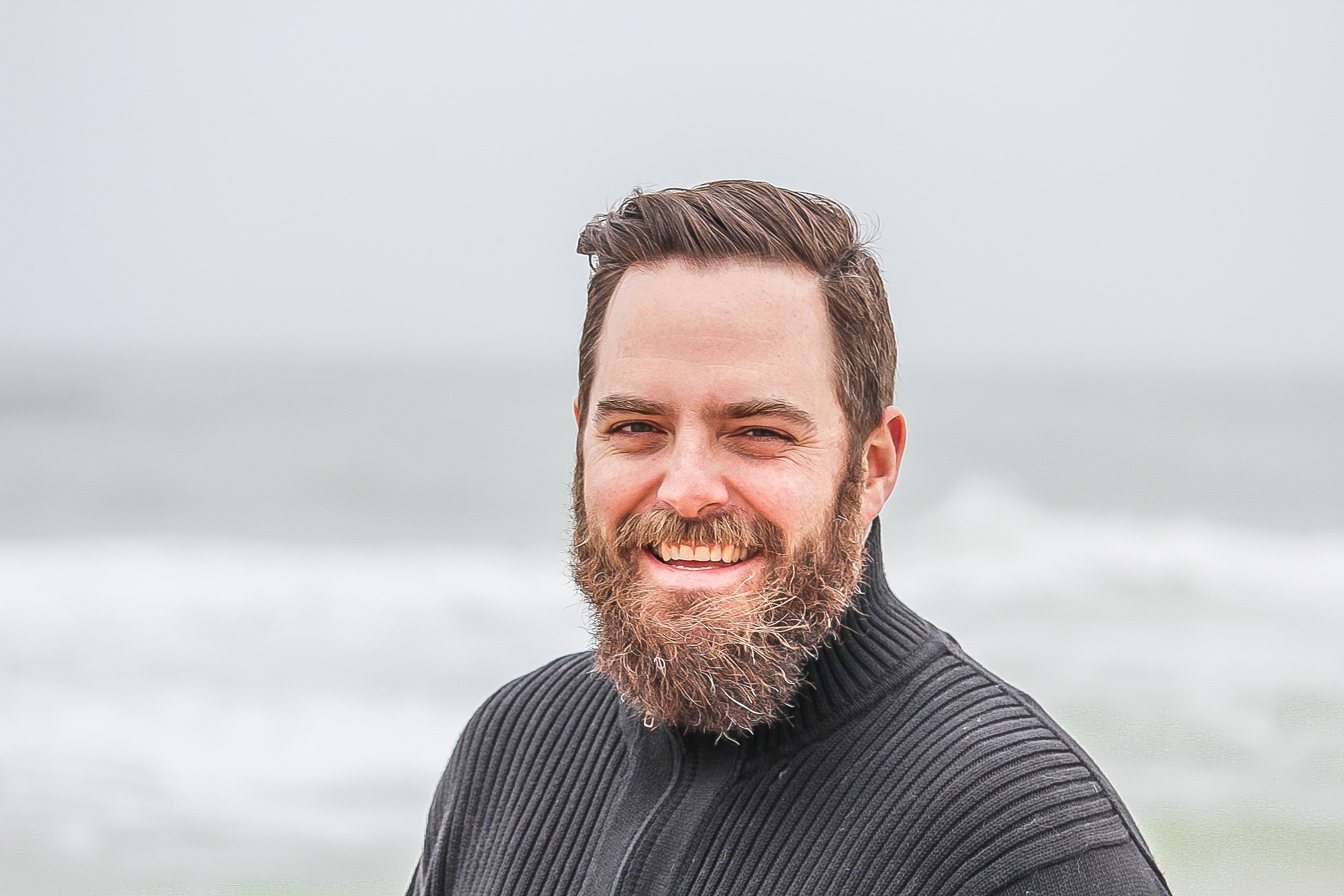 Ashmawi Sami has a Bachelor degree in Travel and Tourism Management from the University of Minnesota. He has his own travel vlogging channel. Besides being a fantastic yoga instructor he has travelled to 9 countries and planning his next trip soon. As the father of 3 dogs, he is well-trained in parenting, crowd control, and crisis situations.
ABOUT ME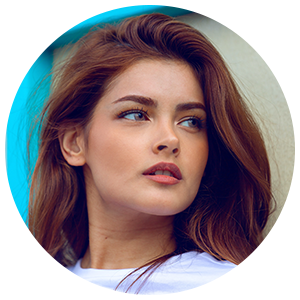 Gillian is a freelance blogger, student, and full-time traveler. Each day she spends her time exploring something exciting to help people find the information they need while travelling to a new destination. Whether it be the place to enjoy holidays, or a spot to throw a party or hidden gems that you must visit in the city.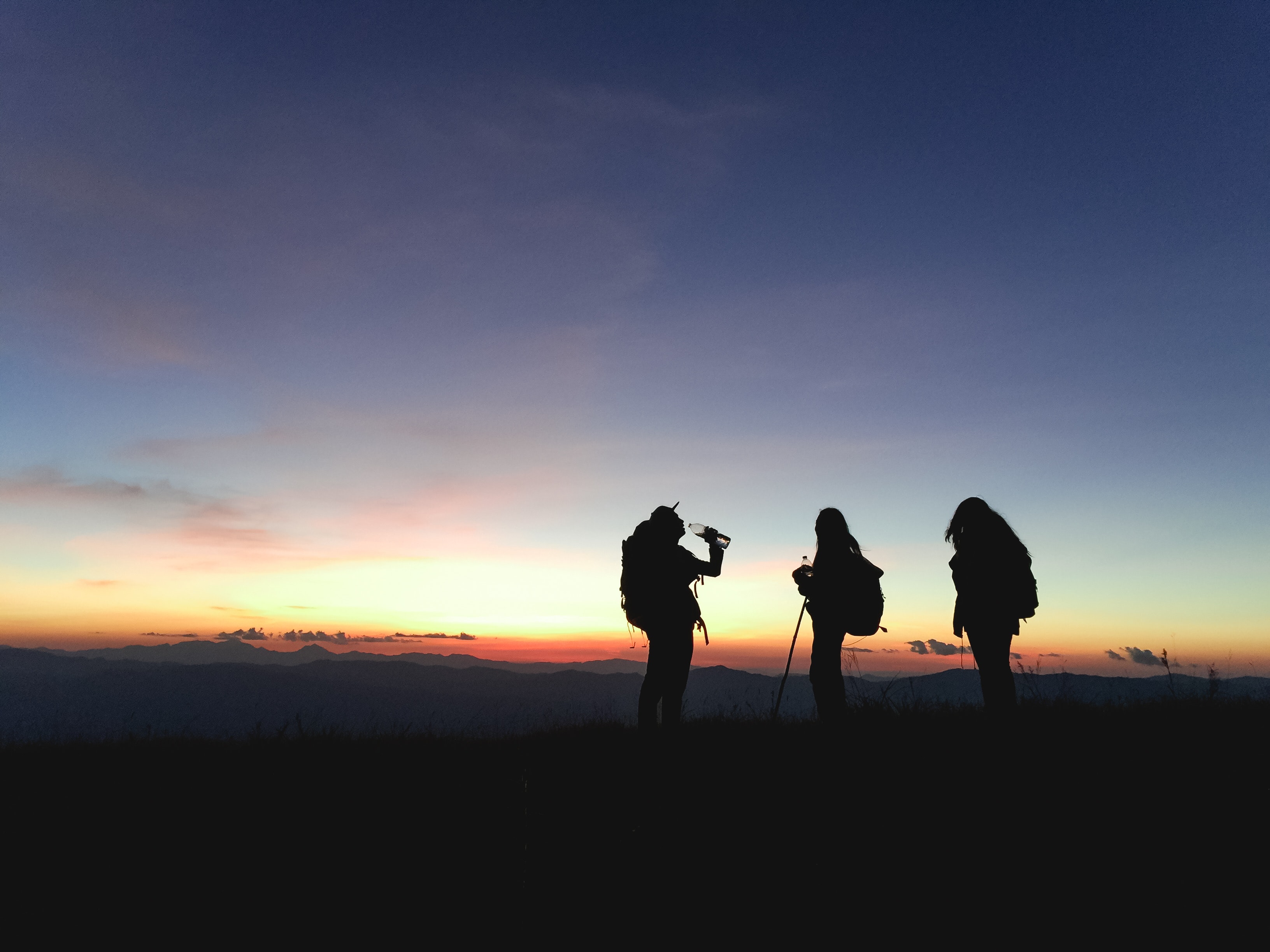 JOIN US TODAY
- Advertisement -